Traditional Paint Making
Saturday, November 7, 2015 | Instructor: Alex Warren, of
Sinopia
This special full-day seminar will illustrate the use of raw materials for making paint and traditional chalk grounds.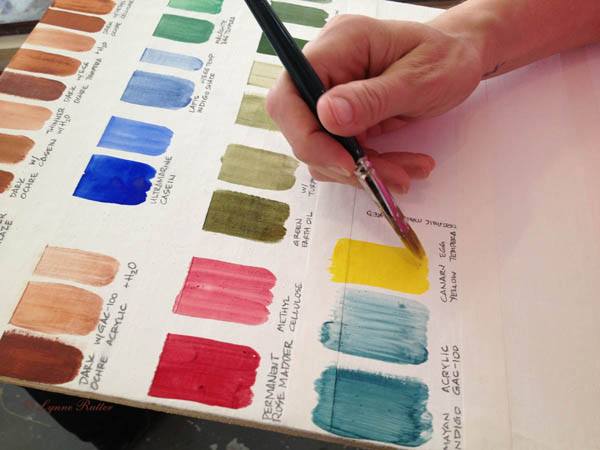 Paint Making: Many artists are surprised to learn that making paint from scratch is both simple and economical! In addition, the artist gains access to rare and historical pigments such as lapis lazuli and genuine earth pigments, essential in the rich palettes used by master painters such as Rembrandt and Van Eyck.
Alex Warren will discuss the different binders available, and the advantages of each medium. The making of oil paint, acrylic paint, egg tempera, casein (milk paint) and encaustic will be introduced and demonstrated. Participants will learn about the different pigment types and how to categorize them, making pigment selection easy to manage. Each participant will get hands-on experience trying the different types of paints, as they create their own pigment sample board on a traditional chalk ground panel.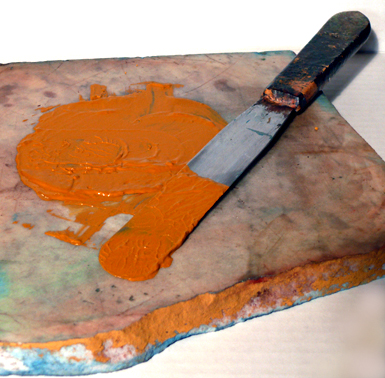 Gesso traditionally made from chalk and rabbit skin glue is a rich velvety surface, which can be used as a ground for all paints, and is especially necessary for certain media like egg-tempera, casein and encaustic. Alex will discuss and demonstrate different priming options for both canvas and wood panels. Each participant will create their own gesso panel to keep.
This seminar is open to all levels of experience and in-depth questions are encouraged.
Class Fee:
$225
Reservation-deposit: $95
Includes sample panels and all class materials.
location:
Lynne Rutter Studio | 2325 3rd St. #207, San Francisco, CA 94107 (
map
)
Class hours:
10 AM - 5:00 PM.
Reservations
Class size is limited to 12 and advanced reservation is required.
Reservations may be made via PayPal using the blue button below
or by sending a check to Lynne Rutter, to the studio address above.
You may pay a reservation-deposit, or pre-pay in full.
remaining class fee will be due on or before the day of class.
Contact the studio with any questions about this or future classes

Alex Warren has been making his own paints for over 20 years and has become an expert in the field pigments through his experience as owner of Sinopia since 1995